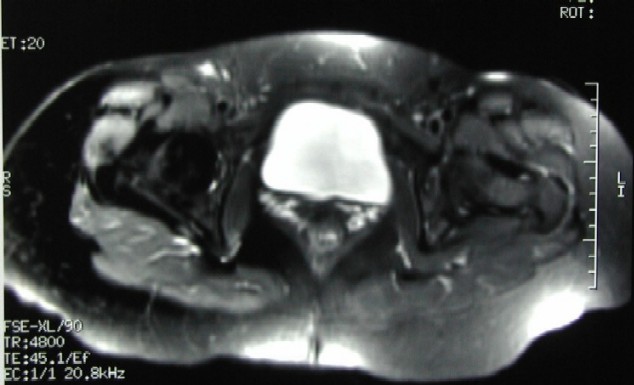 MRI was performed due to right hip pain. T2 weighted axial imaging, obtained using a torso body coil, showed inhomogeneous signal distribution, demonstrating right hip significantly hipointense compare to the left hip. What is your diagnosis?
Findings / Diagnosis / Discussion:
This axial image was obtained with a torso body coil. Inhomogeneous appearance in the soft tissues is a relatively common artifact in body MRI studies, which is usually more conspicuous in body or pelvic MRI studies. If not recognized, this artifact may cause a misdiagnosis. It is important to notice the involvement of all soft tissues in the area (e.g., not only bones, but also muscles demonstrate different signals).