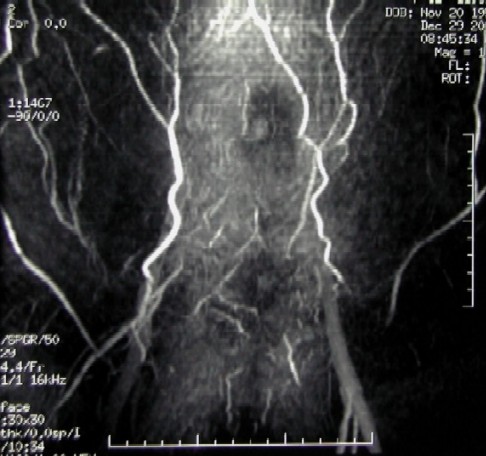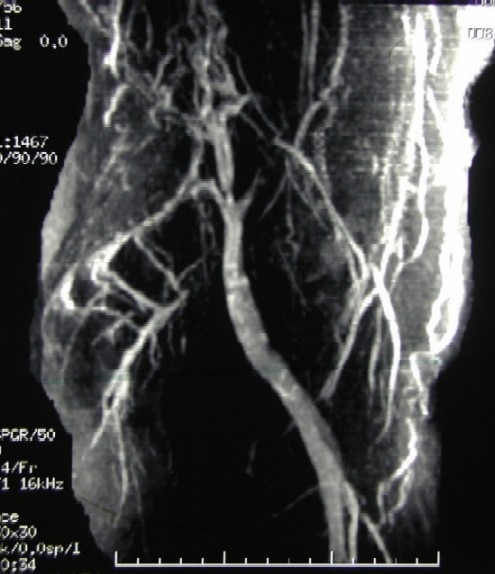 These magnetic resonance venography images of the pelvis were obtained using time-of-flight angiography technique without intravenous contrast. What is your diagnosis?
Findings / Diagnosis / Discussion: There are many abnormal, probably superficial, veins seen, associated with nonvisualization of the central pelvic veins and also the inferior vena cava (IVC).
In order to assess the central veins, a smaller FOV was used and MIP images were reprocessed (see the images below). With elimination of the above seen superficial veins, the central veins are more clearly seen, revealing occlusion of the common iliac veins and IVC. The venous drainage of the lower extremities and pelvis appears to be through multiple paraspinal collaterals.